Retail Packaging Boxes
Innove is good choice for buyers wondering where to buy bulk high-quality gift boxes. The company has been supplying unique & fancy cardboard retail packaging boxes for various industries, especially paper tubes. Industries served include luxury, jewelry, food, electronics and cosmetics & perfumes, etc. The company is experienced at providing custom packaging options that match your products and occasions. Different sizes(whether mini, small, medium or large) and varied shapes(round, square, rectangle or odd-shape) are available on request.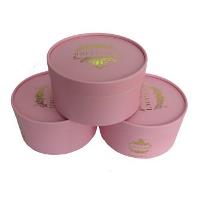 Paper Jewelry Boxes
Fancy packages serves a eye-catching display for products, and printing no doubt plays a significant role to this effect. Offset printing, flexo-printing,  gravure and silk-screen printing are mostly used for paper boxes.